Customer Acquisition Training & Tools That
Actually Work
The marketing tactics of yesterday won't work today.
Digital marketing trends change at the speed of light. And let's face it. Most of the digital marketing training out there is just B.S.
You know it's true because you've tried it all.
Stop chasing stuff that isn't working and get real-time, proven trends and tools from experts in the industry delivered directly to you.
We've helped some of the internet's largest success stories scale and grow through paid traffic.
Hey, we're Unicorn Innovations.
Founded by Jeremy Adams and Maxwell Finn, we've spent years perfecting the art of paid traffic, and we're not keeping our secrets to ourselves.
If you are ready to take your business to the next level,
we have the tools, training, and support you need to master customer acquisition and grow your business like never before.
Whether you are new to paid traffic or a digital marketing pro, Unicorn Innovations resources cover everything from setting up your first ad campaign to advanced techniques for maximizing your ROI. With our guidance, you'll learn how to drive targeted traffic to your website, generate high-quality leads, and convert more prospects into paying customers.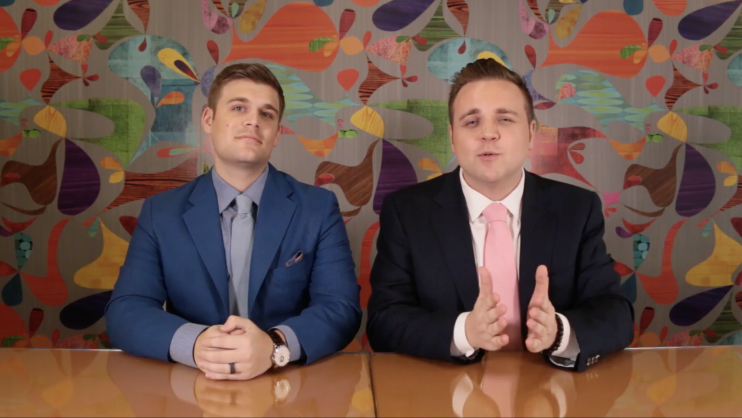 Get the latest trends.
Unlock paid traffic secrets.
Dominate your market.
The inside track to win at online marketing is at your fingertips.
Decide
You already know what got you here won't get you where you want to go. So, are you ready to step up and take your business to the next level?
Join
Join the community and tap into the hive mind of some of the world's best digital marketing experts and other entrepreneurs who understand the pressure of building a business.
Master
Hone your skills with cutting-edge trends delivered from the frontline of digital markets, courses that teach you how to implement them, and a community to support you along the way.
Propel your business to the top with cutting-edge trends, techniques, and support.

Paid Traffic Insiders
When you become a Paid Traffic Insider, you get everything you need, from launching to scaling your paid traffic initiatives while staying up-to-date on the latest tactics throughout the year – all in one value-packed, cutting-edge program.
Weekly coaching calls
12 value-packed paid traffic courses, from Creative Testing Mastery to Advanced Scaling Strategies
Bonus access to Social Trends

Social Trends
Viral Trends, hooks, and ad breakdowns that will save you time and make your ads more profitable.
Weekly trend reports
150 of the top-performing hooks each month
50 winning ad examples each month

TikTok Ads Accelerator
Master the biggest online ad platform of the decade in our 8-week coaching program…guaranteed.
Coaching and support to help you ideate, script, and produce 10 wildly profitable TikTok ads for your offer
Training and resources to set your campaigns up for success
Insider tips on how to build funnels on TikTok that convert